Articles for YOU
Check often our array of articles selected for you, our clients, associates and friends.
Click on the images below to find solutions to increase your bottom line. You will be pleasantly surprised!
Was that helpful?
If you visited any of the links above we would like to know if they were helpful. Click here and let us know.
_______________

BENEFITS OF AARP
2. Discounts
_____________________
PERSONAL LIFE INSURANCE
Personal Resources
Let Us Know How We Are Doing...



CLICK IMAGE TO RATE OUR SERVICES



SLS recognizes that personal well-being is the foundation for success in business and finances. Well-being is a good or satisfactory condition of existence; a state characterized by health, happiness, and prosperity; welfare. (From Dictionary.com) Whenever our mind, body, and or spirit are out of sync with our balanced center our emotions and thoughts, physical health and connection with universal forces become affected. We struggle to be productive and often we lose our sense of purpose and connection with others. Those engaged in spiritual practices notice a sense of detachment from their higher source.
It is our responsibility as solution providers to lend resources to those who have challenges in areas that may be diminishing their personal well-being. Click the image above to let us know how we are doing, or click here to send your comments.

Do Something Positive Monthly!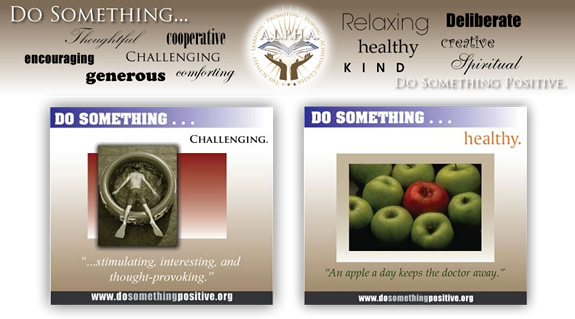 We believe that most people would like to do positive things, but often lack motivation and purpose. The A.L.P.H.A. Center has started a campaign
to challenge individuals to "Do Something Positive", on a regular basis.


____________________________________________________________________
SLS WELCOMES CONSULTANT, DR. RON
Instructional Leader, Facilitator, Clergyman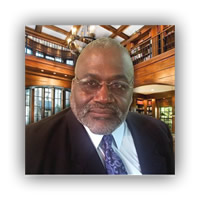 Ronald L. Duplessis, Sr., EdD
Ronald L. Duplessis, Sr., EdD is a licensed instructional leader, facilitator, and clergyman with the expertise to help and assist organizations, groups, and individuals to meet and/or exceed their maximum potential.  Dr. Ron provides researched strategies that are innovative, effective, and proven to produce effective leaders, managers, and supervisors.

Dr. Ron has completed a distinguished naval career as a Senior Chief Petty Officer (E8) responsible for instructing and leading enlisted service members in the art and skill of leadership in their assigned duties and tasks.  Throughout his naval career, he conducted leadership workshops for newly selected (promoted) junior and senior petty officers. Following retirement, Dr. Ron, (affectionately known as "Dr. D") served as a teacher of mathematics in the New Castle County (NCC) public schools and as an Adjunct Faculty member on the staff of the Delaware Technical Community College, Stanton Campus.  In addition, he served as an instructional leader in the New Castle County and District of Columbia public schools.  While serving in the NCC public schools, he served as a mentor to other mentors of teachers for the Delaware Department of Instruction and an assessor of school administrators for the University of Delaware School of Education and Leadership. 

Presently, Dr. Ron, after successfully completing a career in the United States Navy and public education, continues to use his God-given gifts, talents and abilities to conduct training, seminars, and workshops for the public, private, business, and ecclesiastical communities.  After undergraduate studies at the United States Naval Academy, Annapolis, Maryland, he holds an Associate Degree in Bible Subjects, a Bachelor of Science Degree in Liberal Studies, a Master of Science Degree in Secondary Mathematics Education, a Master of Theology Degree in Bible Subjects, and a Doctor of Education Degree in Innovation & Educational Leadership.

We welcome Dr. Ron, our valued and distinguished personal and organizational consultant on our team. His keen insight and years of experience has greatly enhanced our fast growing business as we seek to increase YOUR bottom line.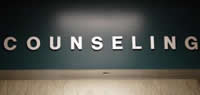 Who can benefit from counseling?
 So if you chose to see a therapist, what should you expect?
1. Expect to see a diploma, license, or certificate that qualifies the therapist to be a mental health provider.
2. Expect to fill out some paper work and to answer questions about yourself and your personal relationships.
3. You should expect to be treated with dignity, respect and confidentiality. 
4.  You, in return, are expected to give your therapist advance notice when you are unable to keep an appointment.
5. And expect to do some hard work, the therapeutic process can be hard work.
A therapist does not tell you what to do. However, a skilled therapist can:
•  Assist you in pinpointing what is contributing to your life problems
and brainstorm how to improve or help solve those problems.
• Explore realistic goals that enable you to improve your mental and
emotional well being.
• Help you identify ways that you have successfully dealt with similar feelings or situations in your past.
• Identify negative or distorted thinking patterns.
• Explore other learned thoughts and behaviors that create problems in your life.
• Help you regain control and pleasure in life.
• With your permission, invite other family members to join the process.
• Explore with you the possibility of a referral for medication.